The Leader in Solar Power Solutions
SAVINGS
Better solar, bigger savings
Going solar is more practical, reliable and cost effective than ever. SunPacific Power explains how going solar helps homeowners and businesses generate their own electricity and maximize their savings.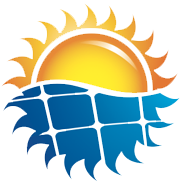 RESIDENTIAL
Take control of your energy use
In your home, power is everything. Keeping the lights on at night—and food fresh in the refrigerator—is more than a luxury. It represents safety, freedom and control. And with SunPacific Power, you can maintain safety and freedom inside your home, regardless of what happens outside of it.
BUSINESS
Power your bottom line with solar
Integrating solar and storage solutions as part of your business or organization's energy future just makes sense. As the #1 commercial solar provider in the U.S. for three years running, SunPacific Power can help you reach your energy—and profitability— goals.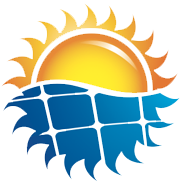 BUILDERS
Homebuilding Industry's leading solar
hen it comes to new home construction, SunPacific Power is the clear market leader. Since 2005, SunPacific Power has been the solar of choice for America's top homebuilders – installing more than 40,000 new home systems in 1,000 communities nationwide.
Record-breaking power
Set a record of your own with the world's first 400-watt solar panels, providing more power than ever before from fewer panels on your roof.
Next-gen design
A solar panel is only as good as the cells inside. The SunPacific Power solar cell is 65% larger than prior generations, converting more sunlight into electricity.
Maximum production
Factory-integrated microinverters boost production at the source, helping  panels deliver more power per square foot than any other commercially available solar.
Elegant styling
Designed to blend harmoniously into your roof, delivering a sleek, premium aesthetic that can accommodate a variety of architectural styles.
The world's only fully-integrated solar + storage platforms
What happens when an entire organization works well together? Efficiencies soar. Output increases. Goals are reached. From solar cells to software, each system is designed to interact perfectly, delivering powerful results and exceptional value.
Solar for Homeowners
Gone are the days of clunky, piecemeal solar systems. Our SunPacific Power system + Storage is the only complete home solar solution designed by one company to work together perfectly.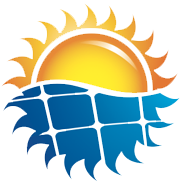 Complete Solar Energy Systems for Business and Public
Each component of our solar installations is built to interact flawlessly with the next, yielding dramatic efficiencies for long-term reliability and impressive returns. From hardware and electronics to energy management and storage, SunPacific Power systems provide turnkey energy solutions that simplify going sola